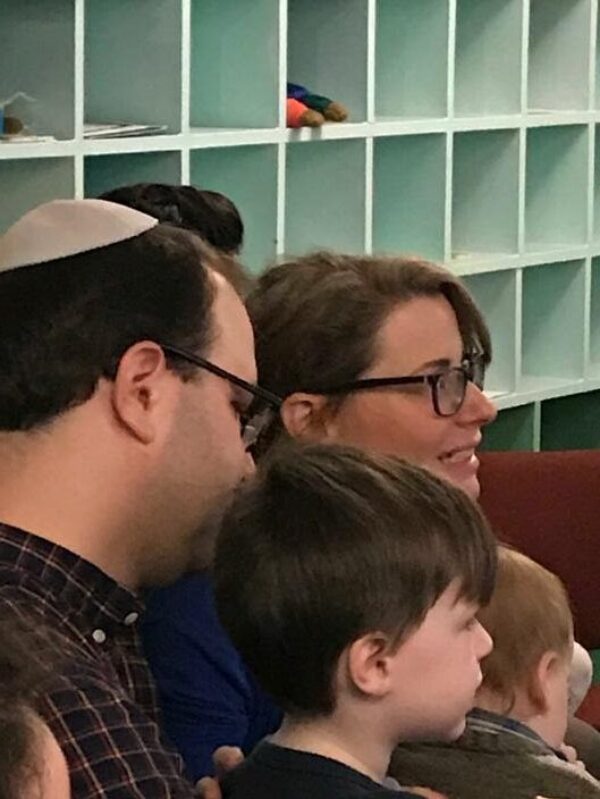 Dear Friends and Neighbors:
Shalom! Thank you for your interest in learning more about the Hebrew Tabernacle congregation, a center of progressive reform Jewish life in Northern Manhattan.  As a diverse community, we welcome people who seek an inclusive, mutually supportive, spiritual home.
Rabbi Paula Feldstein and Cantor Josee Wolff lead us in bringing Judaism to life through participatory worship services, including Family Services and Tot Shabbat.  We engage actively with Judaism, putting our hearts and minds into understanding and connecting to Jewish religion, ethics and culture.
We are an inclusive community, composed of diverse adults and families, including interfaith, inter-racial, single-parent, lesbian/gay/transgender families and intergenerational Holocaust survivor and refugee families.
Our heritage and the ethical values of our congregation lead us to be modern social justice advocates, rooted in the tradition of our Biblical prophets. Our Social Action Committee is focusing on Reproductive Rights, Climate Justice and Voting Rights.
Services, Hebrew School and Adult Education
Check our calendar for Holiday and service schedules.
Our Hebrew school provides an engaging education to children from kindergarten through Bar/Bat Mitzvah, and most teens continue with our Hebrew High School. Our Hebrew school has a wide-ranging curriculum: Torah; Jewish life and values, history and identity; Israel, mitzvot (commandments); and Hebrew and prayers. Hebrew High School students meet with Rabbi Paula to discuss contemporary events and issues through a Jewish lens. 
Adult learners enjoy weekly Torah study with Rabbi Paula, following Shabbat morning services. This discussion of the weekly Torah portion includes the opportunity to wrestle with complicated questions, gain new insights and apply ancient Jewish texts to our contemporary lives. Volunteers lead the Book Club and the Film Club discussion groups.  Hebrew Tabernacle is also a neighborhood hub for social and cultural activities, offering concerts, health fairs, plays, blood drives, an exercise class and film screenings. 
We encourage you to get to know us better by attending services and events. Guests are always welcome at the Hebrew Tabernacle.  When you are ready to become a member of our warm and engaging community, check out our Membership page.