Lucas Nickelsburg
September 10 at 10 AM
Lucas is beginning 8th grade at Hunter College High School. He is a big brother to Dylan, and we will soon be enlisting him in the care of Wes – a puggle rescue joining our family in August. Lucas joined Hebrew Tabernacle as a sixth grader, remotely during the pandemic. We are all so grateful to everybody at Hebrew Tabernacle for helping us get Lucas to the bima for his bar mitzvah, especially Susan Gellert, Sheldon Koy, Rabbi Paula and her daughter Eve. There's never a dull moment with Lucas. Lucas genuinely loves everything the city has to offer, and loves to plan walks to new neighborhoods with his dad. Although he's probably happiest outdoors hiking, whether that's the trails of Inwood Hill Park or the national parks when we're lucky enough to visit with friends and family. On any given day, you can probably find Lucas with his nose in a book or deep into a movie on the weekends. He plays piano beautifully, and seems particularly drawn to classical and jazz. Lately, Lucas has been teaching himself guitar as well. Lucas is also a skilled baker! If your timing is right, you might find yourself on the receiving end of brownies, cookies or cinnamon buns. We're so proud to be Lucas' parents, and excited to celebrate this special occasion in September!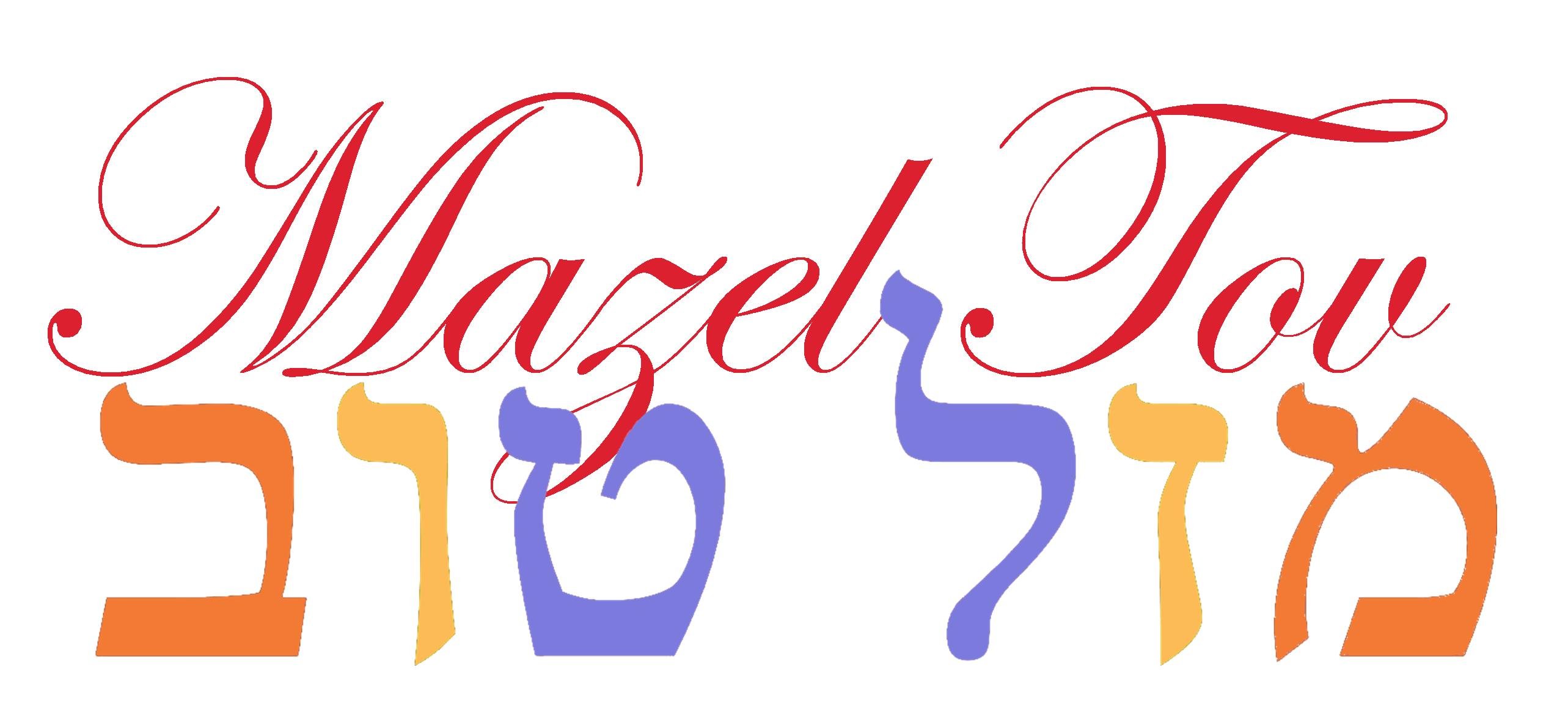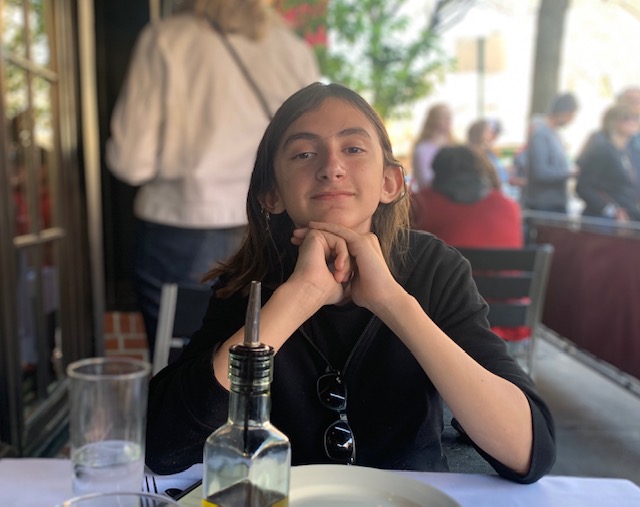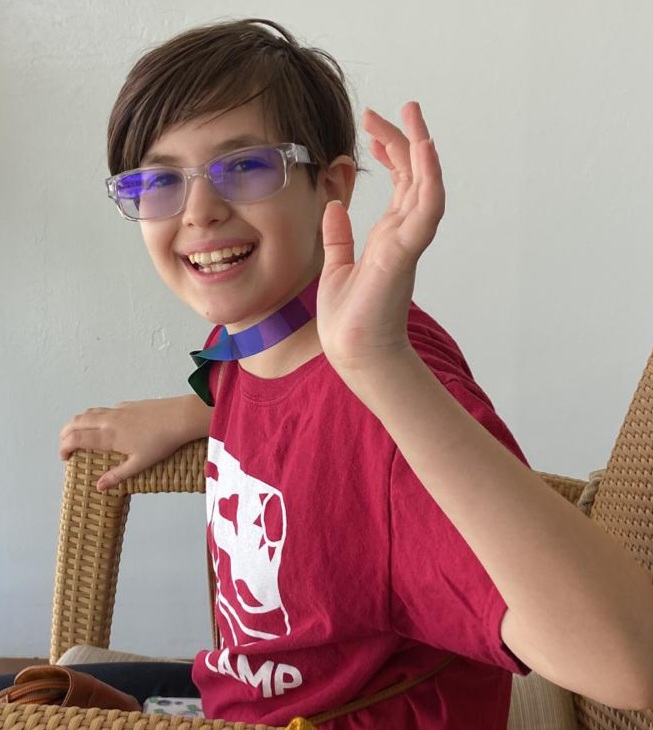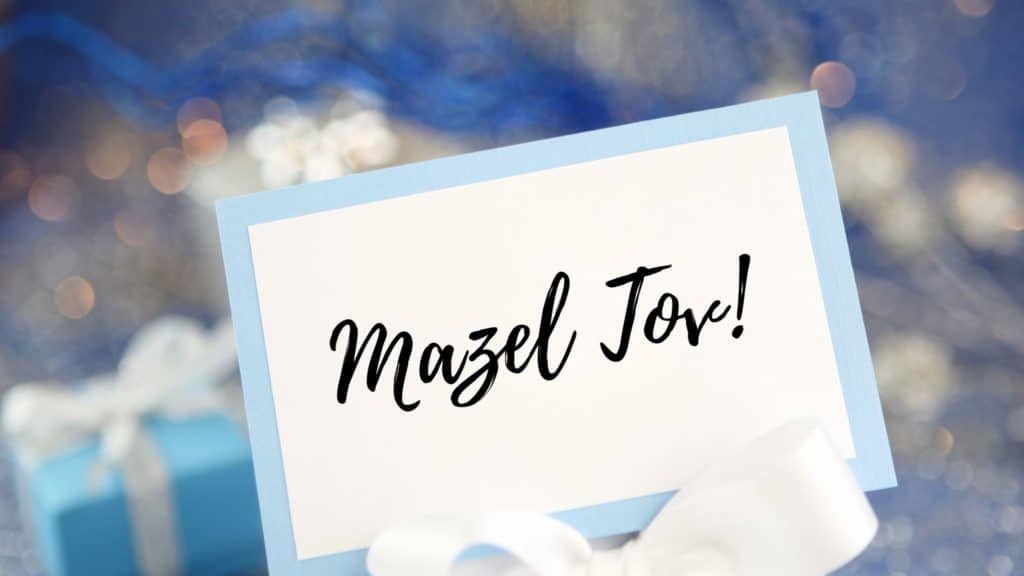 Josie Levin
June 18th at 10 AM
Hello! My name is Josie. I use they/them pronouns. I love to create art with all sorts of mediums. I am a seventh grader at The Center School. I am the editor-in-chief of my school paper. I like playing video games, singing, and gardening. I want to be a forest ranger when I grow up. For the last five years I have gone to Crane Lake Camp. It is a Jewish sports camp. I learned a lot about Jewish values and stories. My favorite activity is going to the lake. I love to swim and go tubing whenever I am there. This year I will be going to a new camp that has a farm. It's called Eden Village and I am looking forward to it. For my B'nei Mitzvah project I have been tutoring fifth graders with IEPs. I work with them four times a week. I play the shofar with the Shofarellas. The Shofarellas are the shofar choir at Hebrew Tabernacle. I have been going to Hebrew school for eight whole years now! I am super excited to become a B'nei Mitzvah!
Charlie Hawn
Saturday, June 11th at 10 AM
Charlie is finishing the 7th grade at Bank Street School for Children. He is big brother to Addy, and younger brother to Caillin, and tender to Quincy the cat. Charlie is named after Charleses on both sides of his family: Charlie Sussman, his maternal grandfather's grandfather, and Charles Denver Hawn, his paternal grandfather's father. Charlie's Hebrew name is Itzhak, which means "one who laughs." As a little boy Charlie attended Tot Shabbat, and he has been a part of the Hebrew School at HT since kitah bet. Charlie loves math, and in addition to participating in a weekly after school math class, he can be found researching infinity and number theory. He is an avid Dungeons and Dragons player, he is a member of the school running club, plays piano, and is ready to join any rally or social action event in support of climate justice, women's reproductive health, or supporting immigrants/refugees. It is fitting that Charlie's parshat is from the book of Numbers, because numbers have been a point of fascination for him since he was a very small child. His favorite numbers are 8 and 11 (ask him why!). Thanks to Charlie, our family has become involved with Hebrew Tabernacle in ways we could never have imagined, and we are grateful for him leading the way!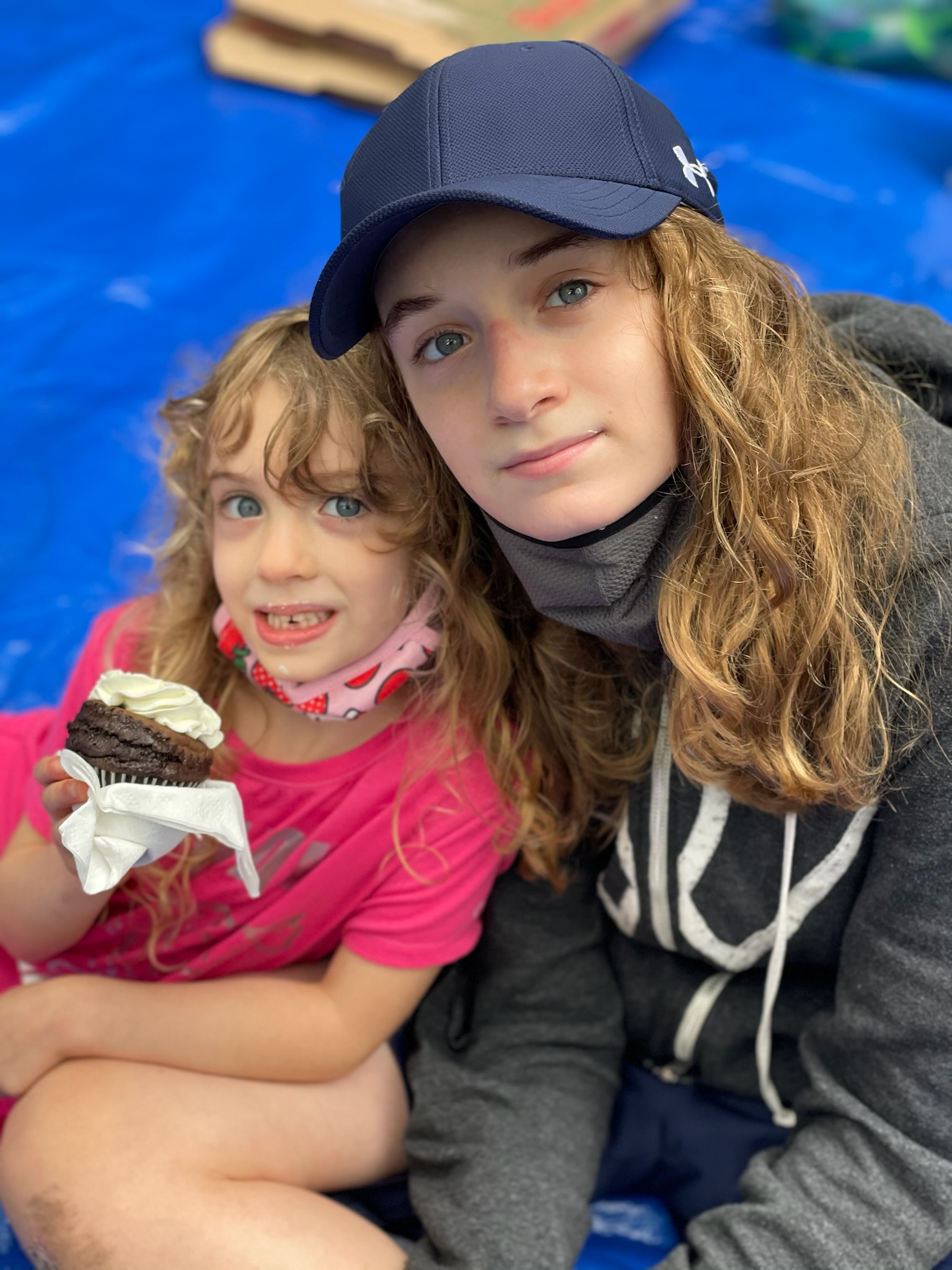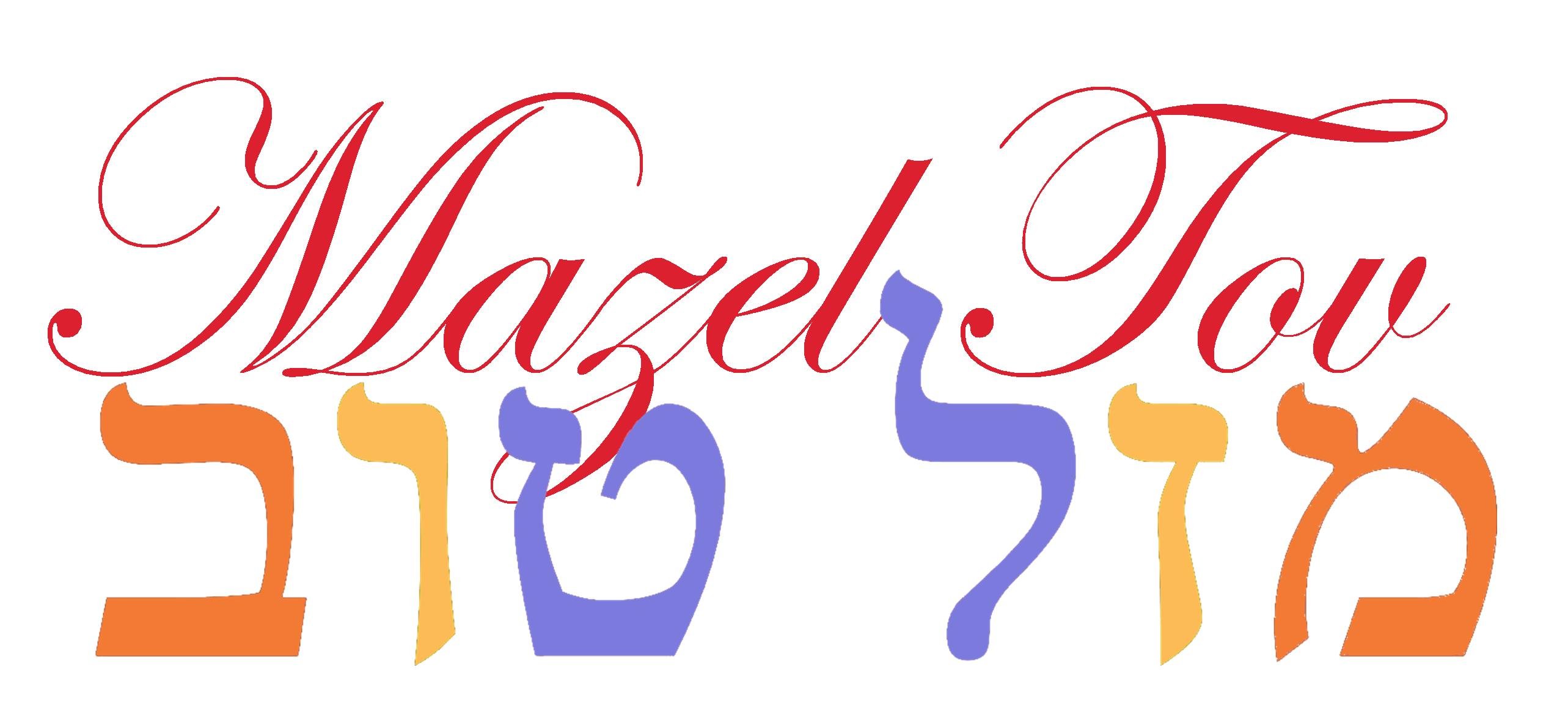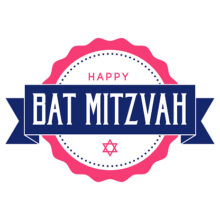 Vivian Alice-Ida Russell is a graduate of Dos Puentes Elementary School and currently attends Columbia Secondary School (CSS) in Harlem where she is in 8th grade. She will continue on very happily at CSS for high school. Viv, as she prefers to be called, started attending Hebrew Tabernacle at about 18 months of age, when her mom started taking her to Tot Shabbat. She was a very regular attendee of Tot Shabbat for as long as she could be, and then she attended a while longer as big sister to her beloved younger brother Declan. Viv's Hebrew name is Chaya, like her maternal grandmother Helen (also a Chaya). Her middle name is taken from her paternal grandmother Alice Russell, and her maternal great-grandmother Ida Yomtov. Viv loves all bodies of water, but especially oceans and swimming pools. She is SCUBA certified and has dived in Mexico among other places. She has played the guitar for half her life, since age 7, and she has been doing martial arts at Muzosa Bujinkan Dojo, which meets here at Hebrew Tabernacle, since 2019. Viv is a member of the Jewish-Latinx Youth Council, an organization that works toward creating stronger bonds between these two communities, and she participates avidly in their meetings and discussions. Viv adores her summer camp, Farm & Wilderness in Vermont, and will be a camper there for seven weeks this summer. She will also be volunteering at Dos Puentes later this year. She looks forward to working as a counselor at Farm & Wilderness and at Camp Half Blood in Inwood. Viv is known for her passion, energy and enthusiasm. She is very interested in American politics, comedy, TV/film; she loves LEGO, baking, reading, arts and crafts, animals (especially the family's new dog Ripley and her cat Mark), music (especially Taylor Swift!), and so much more. Her parents and brother are very proud of this kind, funny, whip-smart firecracker of a young woman.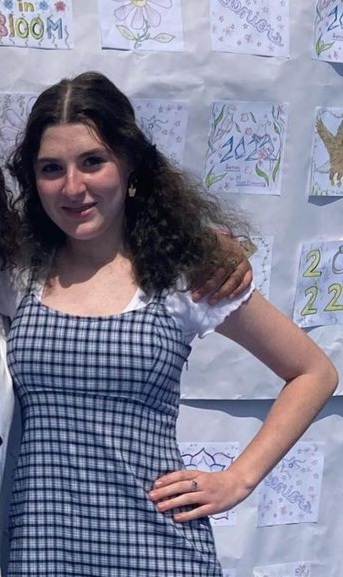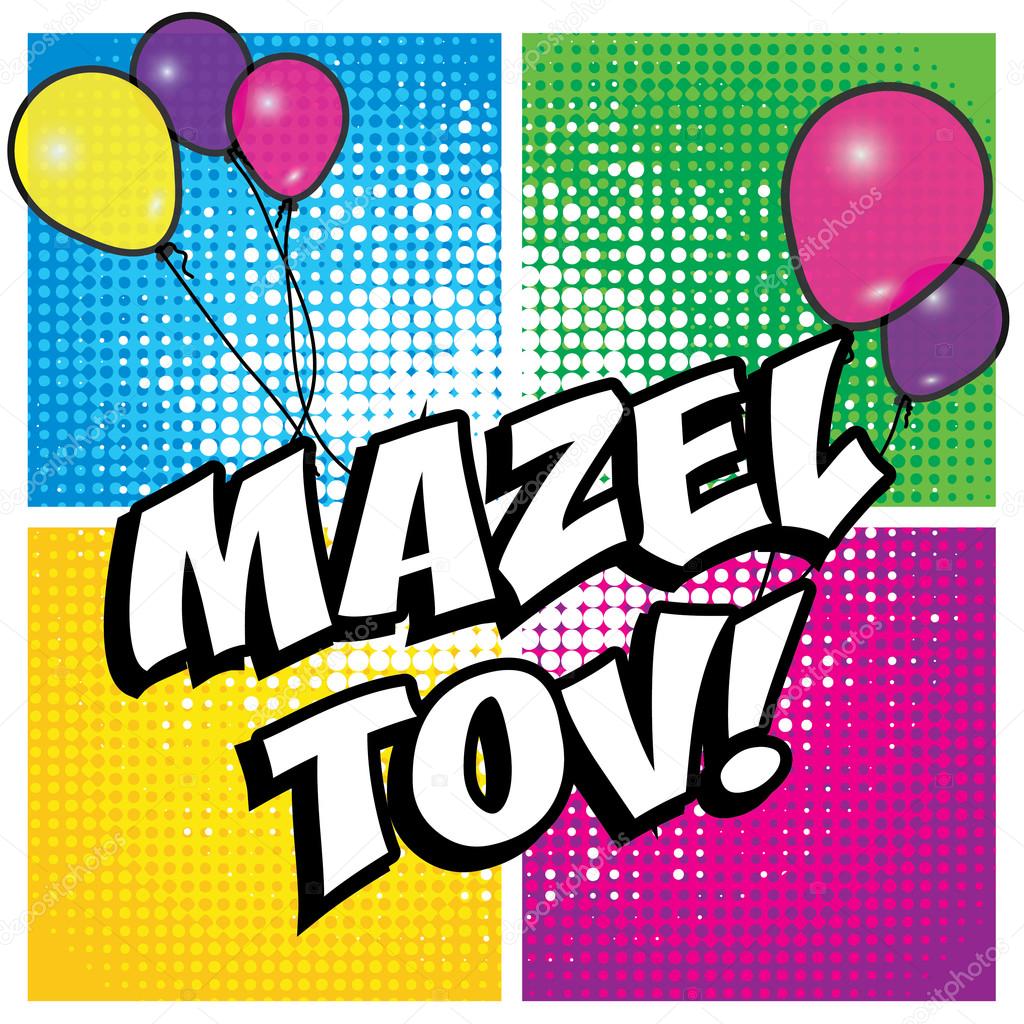 Sylvie Rubin
Bat Mitzvah, May 21 11 AM
Xander Christian's Bar Mitzvah
Saturday, May 14 at 11AM
On May 14th we celebrate the Bar Mitzvah of Alexander Joseph Christian or as everyone calls him– Xander! Postponed from 2021, we are so excited to finally have this special day. Xander is an 8th grader at Booker T Washington Middle School and will be attending The High School of American Studies at Lehman College next year. Xander started Hebrew School in Kitah Gimmel. The friendships he made in that first class are still going strong! His Hebrew School friends are a special piece of Xander's community. Xander's Mitzvah project was volunteering at the Hebrew School this year as an assistant teacher. While sharing the knowledge he himself had gained at Hebrew School he was also able to help younger students create their own friendships that can last a lifetime. This May, Xander will be traveling with the Jewish/ Lantinx Youth Council to Miami, Florida. This group of young activists will be volunteering and participating in programming designed to build stronger bonds between these two communities. Xander is also a dedicated member of his school's Model UN club. We wish luck as he presents this Friday at their convention taking place at The United Nations headquarters. Xander is a loving older brother to Maddy. We are so proud of the kind and vibrant boy that he is and the incredible human he is becoming!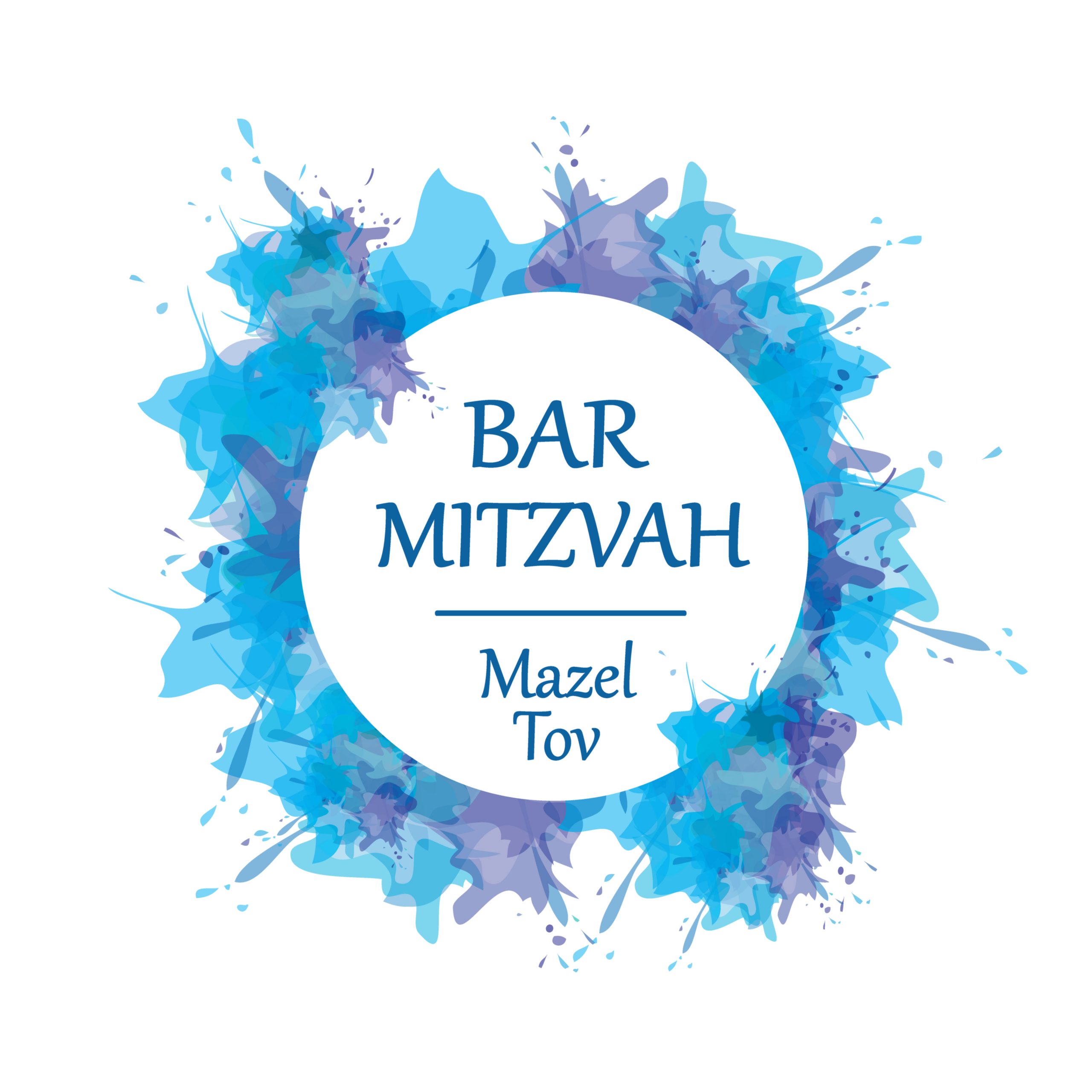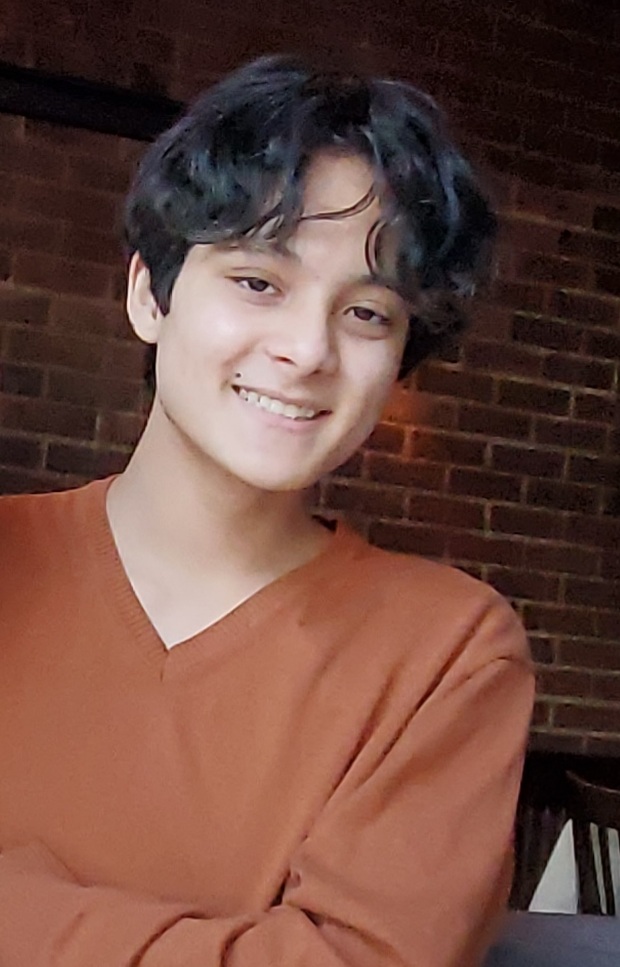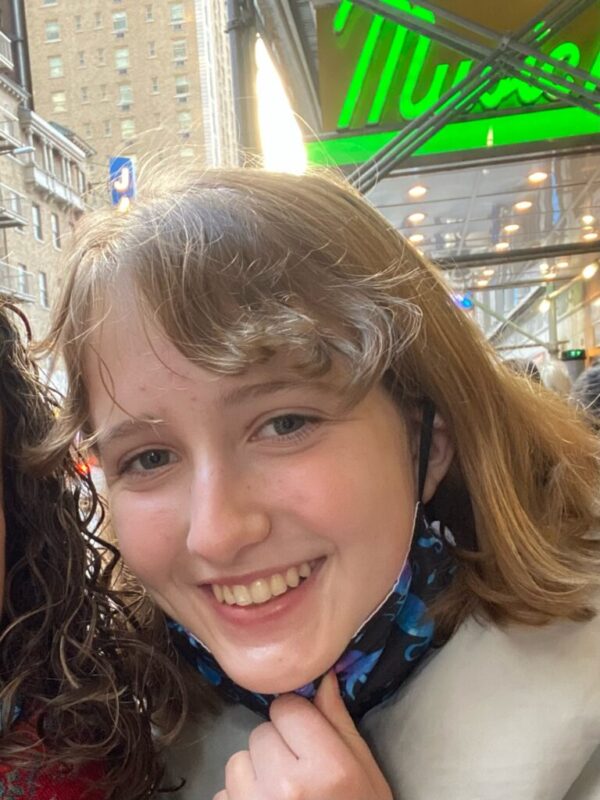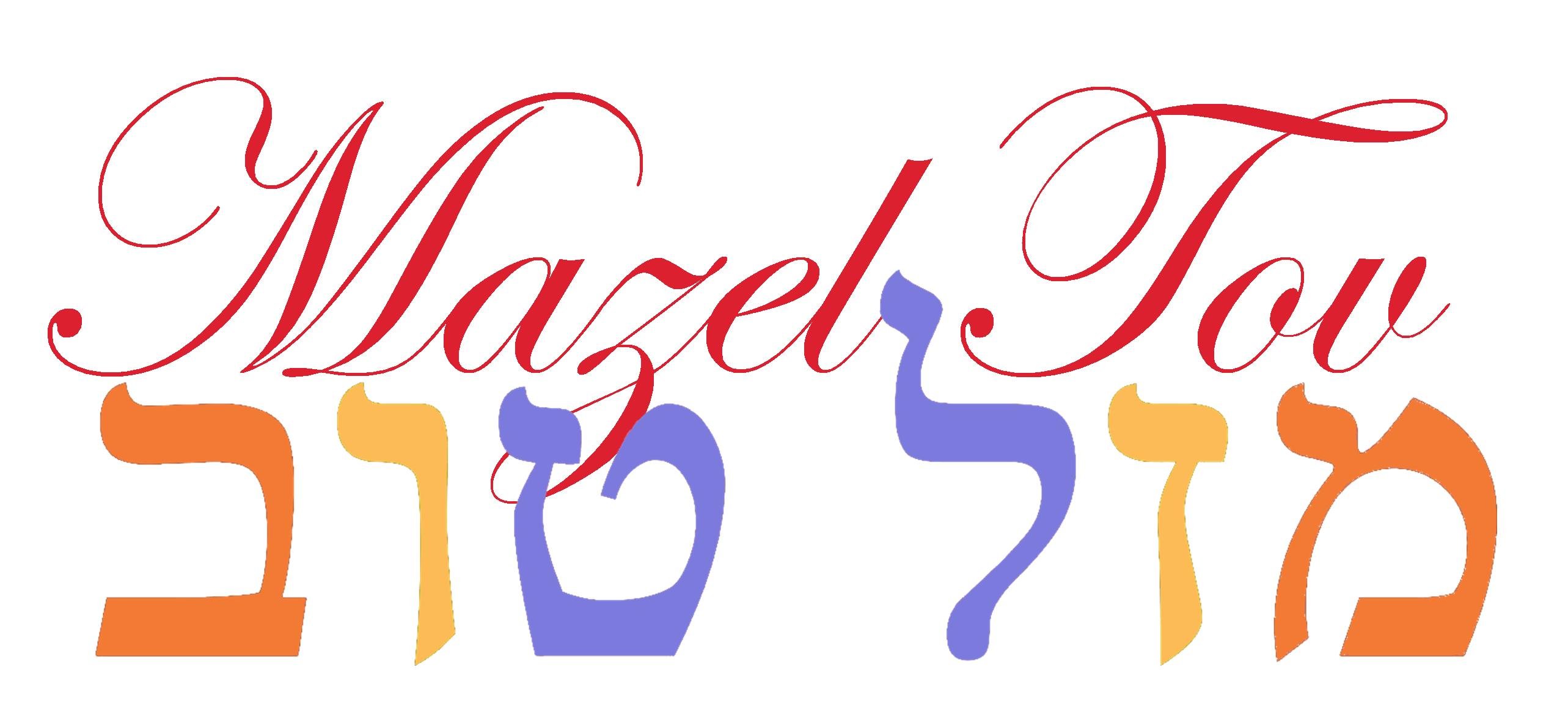 Nina Skelton's Bat Mitzvah
Saturday May 7, 2022 11:00 AM
Nina Iris Skelton
April 12, 2009
Nina is a graduate of Muscota Elementary School. She is currently a 7th grader at PS 187. Nina has been attending services at Hebrew Tabernacle since she was a tot and has been a Hebrew School student since 1st grade. Her Hebrew name is Devorah Yohevid, after her great-great Aunt and her great grandmother. She enjoys swimming, volunteering, arts, reading and playing the flute. Nina loves spending time with her cousins – even if it means jumping into the freezing waters of the Atlantic. Her bravery and love of the ocean are unparalleled, she will dive into any ocean even though she has been stung by jelly fish three times. She treasures her time at Camp Louise, a Jewish camp in Maryland where her great grandmother, mother and cousin attended. She is a talented big sister to Salomé Skelton and beloved by her proud parents, Jessica and Marc Skelton.