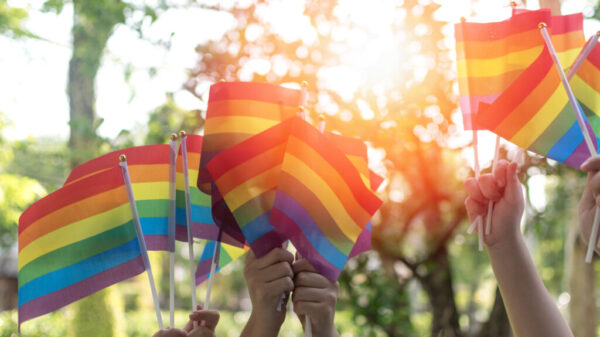 LGBTQ+ EQUALITY
Hebrew Tabernacle Board Resolution on LGBTQ+ Equality (2021)
We at Hebrew Tabernacle endorse this campaign and these principles from the Religious Action Center of Reform Judaism:  The Reform Movement has been advocating for LGBTQ+ rights since 1965, when the Women of Reform Judaism (WRJ) called for the decriminalization of homosexuality. Since then, substantial progress has been made in pursuit of LGBTQ+ equality: the 2009 passage of the Matthew Shepard Act expanded US Federal Hate Crime Law to include crimes motivated by a victim's actual or perceived gender, sexual orientation, or gender identity; and in 2015 the Supreme Court declared same-sex marriage legal across all 50 states in Obergefell v. Hodges. 
Despite these gains, US federal nondiscrimination law omits the LGBTQ+ community from protection against discrimination in employment, housing, health care, and others. We must continue to advocate until the LGBTQ+ community is treated with full equality and dignity in society and under law and to respond to a backlash against these hard-won gains. 
Click to read the full Resolution
Pride Shabbat
Hebrew Tabernacle has held an annual Pride Shabbat service since the late 1990s (originally in collaboration with Beth Am, the People's Temple, which started a Reform northern Manhattan Pride Shabbat in 1987). 
Inclusion
Our synagogue has included and welcomed transgender and lesbian/gay/bisexual adults, teens and clergy for many years.  Recently, some kids, teens and clergy have identified as non-binary.
Our services and liturgical language have evolved in response to our membership and the broader LGBTQ+ community.
Partners & Resources
Our LGBTQ student clergy and our clergy who are strong allies have been wonderful resources to our community.
Keshet (www.keshetonline.org) works for the full equality of all LGBTQ Jews and our families in Jewish life.