THE UNDOCUMENTED MIGRATION PROJECT
Hostile Terrain 94 Map Exhibit Now Open
The Hostile Terrain 94 map exhibit is open for viewing
Hours: 9am-9pm every day (except Fordham Univ holidays)
Location:
Fordham University, Department of Theatre and Visual Arts
113 West 60th Street, Room 423, New York, NY 10023-7414
Entrance: at 113 West 60th Street and Columbus Avenue.
The Lipani Gallery is in the Visual Arts Complex on street level.
Closing Event:  Vigil for Lives Lost, Nov. 29 5:15 pm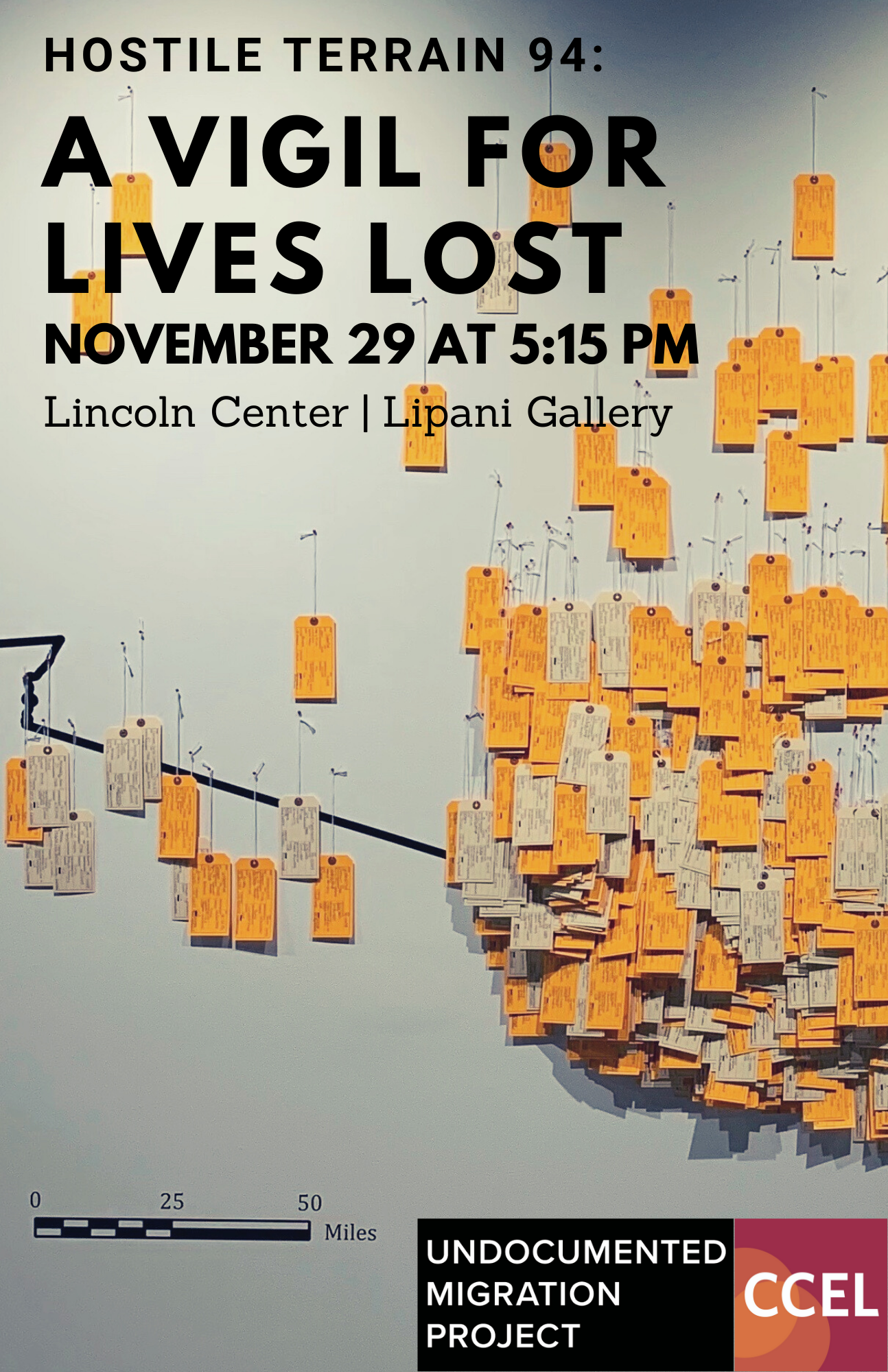 HTC Participated on November 7th 2021
Local 
clergy, leaders and community members
came together at Hebrew Tabernacle to participate in a workshop of reflection to recognize those who have lost their lives while crossing the U.S.⁄Mexico border. This project is made up of handwritten toe tags that represent bodies recovered in the Arizona Sonoran Desert from 1995-2020.  In this workshop we filled out toe tags and bear witness to the humanitarian crisis happening at our southern border in order to memorialize and stand in solidarity with these lost lives, and to take part in the greater conversation on migration.
The toe tags are then mounted on a map, as a work of advocacy and art at Fordham Univ, Lincoln Center Campus.