PASSOVER 2020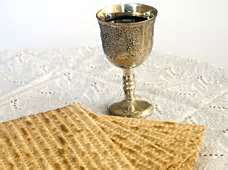 Wednesday, April 8, 2020
6:30 PM immediately after 5:45 PM service
Our moving and melodic traditional Seder Service will be conducted by Rabbinic Intern Rebecca Hecht and Cantorial Intern Robby Wittner. As always, it will be an evening of conviviality, learning and song. Of course, a strictly kosher meal will be served. As in past years, we will have open seating. Starting our service a little earlier will ensure that the evening concludes close to 10:00 PM.
Thanks to the generosity of the many contributors, we've been able to keep the cost to Tabernacle members and their guests at only $50.00 per person, or $55.00 for non-members. To encourage families with children to participate in this Seder, the charge for each child from 4 to 12 years of age is $25.00. Children under 4 are free.
Reservation deadline is Friday, April 3, 2020 at noon.
Aides or companions attending with some of our elderly participants will also be accommodated at half-price of $25.00. Moreover, if these costs present a hardship for any members, provision can be made for additional financial aid. Please contact the Tabernacle office.
We hope you will join us for our Congregational Family-Community Seder. Please complete the form below indicating your choices of main course (and dessert) and submit it. You will be redirected to PayPal for payment.
You can also print out the reservation form and bring it to the office with your payment.