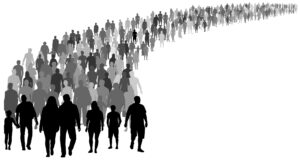 The Social Action Committee of Hebrew Tabernacle links our members to education and opportunities to take action in support of social and economic justice and tzedakah, locally, nationally and internationally.
Recently, our synagogue joined with 12 NYC synagogues and 183 organizations in a "Letter to President Trump & Secretary of State Pompeo to authorize more refugees to resettle in our country."
You can read the letter here.
For more information you can reach our Social Action Committee Co-Chairs Kate Sussman and Amy Wittner through our office at office@hebrewtabernacle.org.