Follow the Hebrew School on

Follow the Hebrew School on the YouTube channel.
For children ages 5 and older:
For children in kindergarten through Bar/Bat Mitzvah, meeting Monday or Wednesday afternoon, during the school year. Topics include Hebrew language, study of Jewish texts, culture and customs, history and holidays. Please contact the Principal or the Hebrew School office for more information.
Required Registration Materials for 2020-2021:
Documents to download:
Hebrew School Registration Packet
Hebrew School Tuition and Membership Rates
Click here for the Iyyun T'fillah prayer book. This book can be viewed with Adobe Reader.
Come and Join the Aleph Class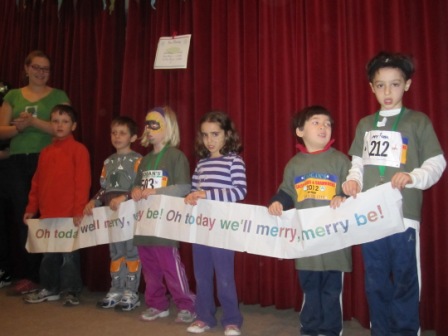 Families with children who are approaching B'nei Mitzvah age should consult the B'nei Mitzvah Handbook, which guides you through the process of becoming a Bar or Bat Mitzvah at Hebrew Tabernacle.
Hebrew High School
Meets Mondays at 6pm for post B'nei Mitzvah children during the Hebrew School year. Please contact Principal Shelly Koy for more information.