Follow the Hebrew School on

Follow the Hebrew School on the YouTube channel.
HEBREW SCHOOL for children ages 5 and older:
Hebrew School meets Monday, 4 Pm-5:45 PM during the school year. Topics include Hebrew language, study of Jewish texts, culture and customs, history and holidays. Please contact the Principal or the Hebrew School office for more information.
Additional Information and Documents:
Hebrew School Registration Packet : If you would like to print out a hard copy
Hebrew School Calendar: Coming Soon
Come Join us!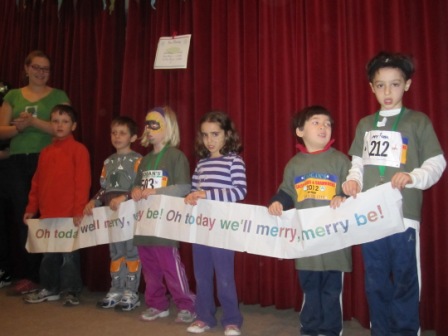 Families with children who are approaching B'nei Mitzvah age should consult the B'nei Mitzvah Handbook, which guides you through the process of becoming a Bar or Bat Mitzvah at Hebrew Tabernacle.
Hebrew High School
Meets one Monday a month at 6pm for post B'nei Mitzvah children during the Hebrew School year.  Please contact Principal Shelly Koy for more information.